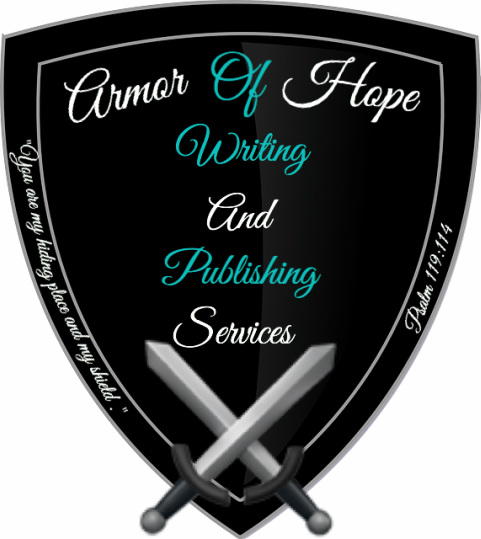 ---
Psalm 119:114 "You are my hiding place and my shield"

---
What a blessing it is to be able to become a published author! I am here to assist you in making that dream come to fruition.
Armor of Hope is a writing, proofreading and editing service
. I am a Christian editor who provides thorough, affordable editing, and proofreading services. I am Denise Walker, a certified English language arts teacher. I have
17 years of teaching experience and 13 of those have been spent teaching language arts
. Most of my career has been at the middle school level. I have training in evaluating multiple forms of writing. I teach and coach my students on how to control and support their ideas, proper grammar usage, sentence construction, subject/verb agreement, and the rules for proper punctuation.
Checkout the break down of services and coaching services pages. Checkout my author page.
Interested? Please feel free to contact me at d
walker@armorofhopewritingservices.com
You can also checkout my reviews through Fiverr. The link to my Fiverr account is
https://www.fiverr.com/dwalker1680
.
I also have reviews on my business Facebook page:
https://www.facebook.com/ArmorofHopeWriting/?ref=aymt_homepage_panel
Also, checkout my youth mentoring and ministry pages:
http://youth.hope-in-christ.com/
http://hope-in-christ.com/
---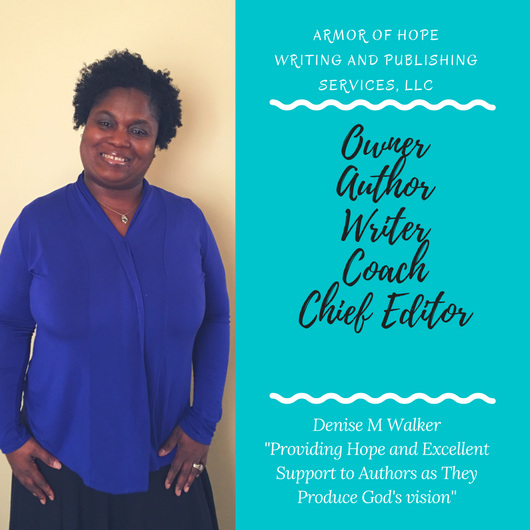 ---
For more information or to connect with me:

Twitter - @armorofhope121

Instagram –@Armorofhopewriting

Instagram – @hopeinchristbookclub

Phone: 678-453-6254


---